I meant to get this post out sooner but I had some surgery to get my wisdom teeth cut out that went bad....so now I'm dealing with a bad infection. So, this post will be short.
(Excuse the poor picture quality. I changed viewers and now the 'saved' pictures are not saving right. I'm working on it.)
I've got two stores to show a few things from, the first is a store called
Puddles
which sells acessories: shoes, purses, belts, scarves and bracelets. Right now there is a 5L sale going on, everything in the store is marked down to 5L! However, the things I am showing you here is actually a small preview as to what is going to be released soon. Currently there are only shoes and purses in the store. The first item up is one of the scarves that will be sold starting next week, hopefully Wednesday. I got a few other colours but the Chocolate colour was my favourite.
(btw the scarf has little silver studs in the middle of it but for some reason they are not showing on this pic.)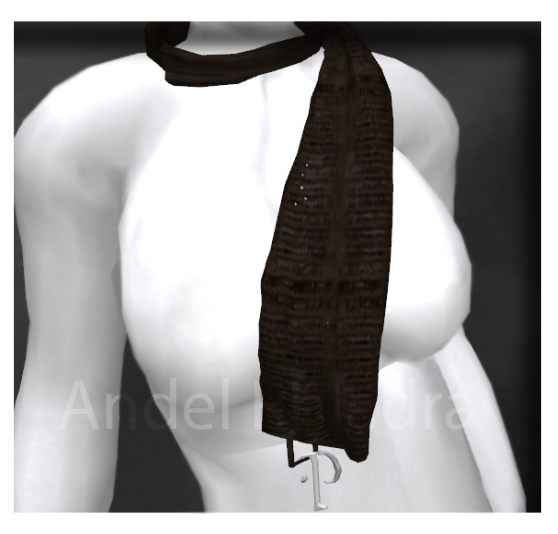 In this next picture I've picked one of the belts I've got and one of the bangles I picked up. Now, I am honestly not one to wear any accessories such as these but I've actually been wearing these a lot lately. The Belt will sell for 100L and the bangle will sell for 50L. That's not bad!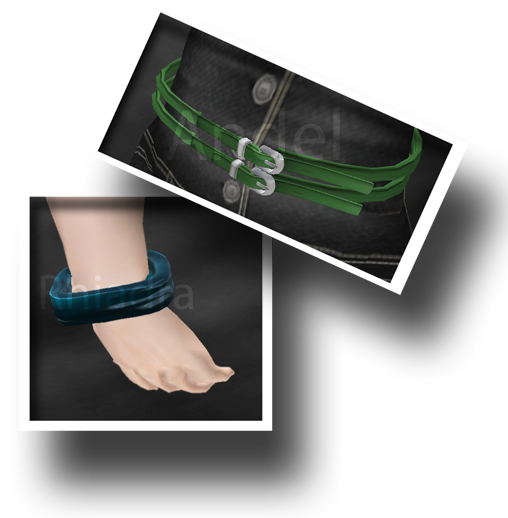 Now the next two pictures and their outfits are primarily from a little store that actually just re-opened called
Indie Rose
. A friend of mine introduced me to this store right before it closed down a while back. I was really glad to hear that it's been opened up again! The dress on the left is a group gift from the store. Join the group and check notices! Be sure to stay in though, she often sends out gifties! There is also a pair of super cute ankle boots in there
(not shown and to be blogged at a later date)
and a skin!
The outfit on the right can be found in the store and are very inexpensive! Perfect if you're on a budget. Shirt comes in many different textures and the pants come in different colours. Each sold separately. Both pairs of shoes and bag are from
Puddles
.
These next two dresses can be found at
Indie Rose
toward the back of the store. They were really inexpensive! I don't normally like to wear empire waist dresses but I really like these. The skin I'm wearing is also from Indie Rose.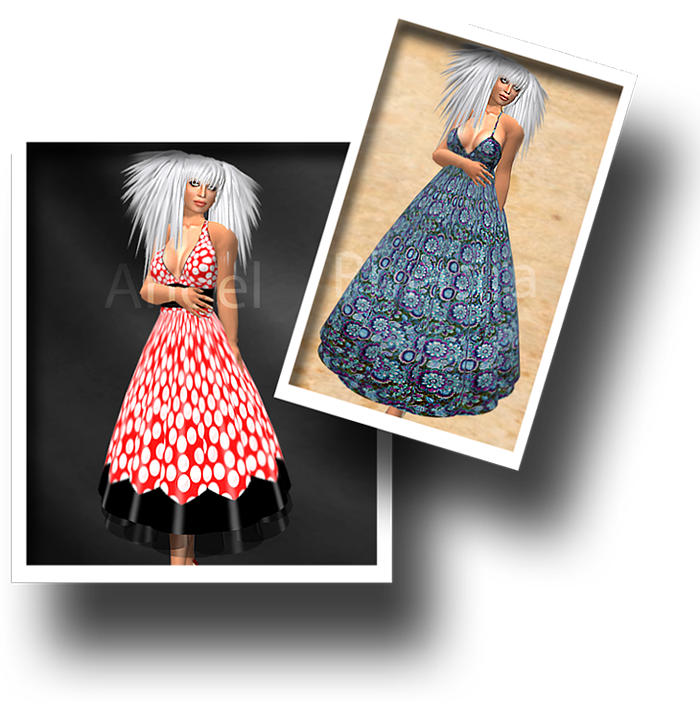 All the hair is from House of Munster which has now closed. When/if she opens another shop I'll let you know.