So, Fall is finally here and I'm super excited. I LOVE this time of year, the weather, the colours, the halloween decor! Love it! So, naturally, I've decorated my home with some new halloween goodies from
FD Decor
!
First up, I've got a sneak peek at an upcoming Lucky Chair item! It's got several poses to choose from, it's low prim and a must for anyone who loves Halloween as much as I do!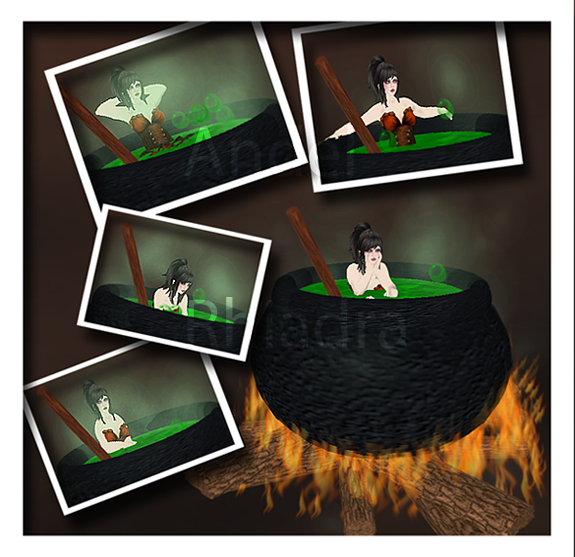 Now, the next few items are not free but all are at low prices and most of them are low prim. The pumpkin pictured below can be found either in the Halloween section or by the door.
(the table is from -Milk Hall- Fairs Attic: -MHFA-)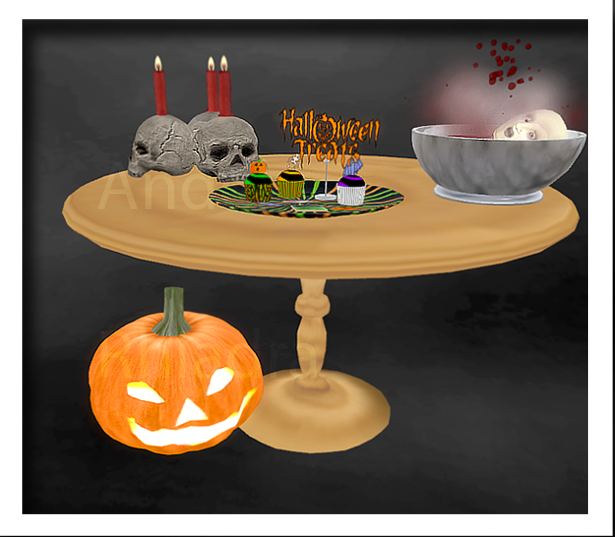 This next item is something I've put in my small forest, it seats four and you can switch between the fire being "on" or "off", lots of poses AND if you click on the rocks around the fire it will give you a stick with a marshmallow on it so you can have tasty roasted marshmallows! AND! Yes, and...it's only 7prims! It does not get any better than that....
Now, I know not everyone is into rats but I happen to love them. I've got two little baby boy rats in RL so when I was browsing around
FD Decor
and saw these little babies I bought a pack. They are each one prim and all but one have a squeaking sound to them. The one in the very back of the picture that looks like it's laying down is a dead one but...I prefer to think of it as sleeping...soundly. There are also some that move around the floor also with the squeaking sound, those are sold separately.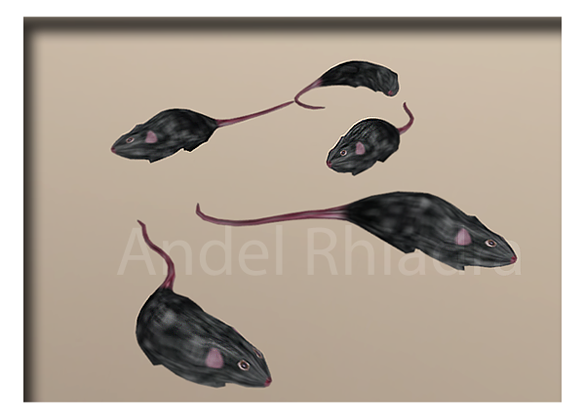 And what is a modern haunted house without a static ridden television? This little gem is low prim, inexpensive and scripted so you can turn it off. Love it.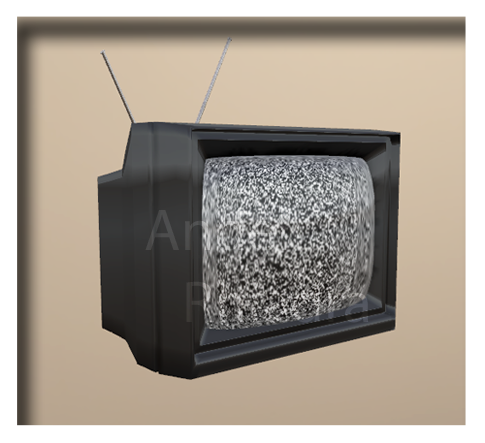 Halloween is not complete without the Cauldron! Everyone needs one! This particular one comes in two colours, red and green,which are sold separately.They're also sold in two different versions, scripted and non-scripted. The scripted version gives you the stirring stick and the non-scripted has the stick already in the cauldron for decor purposes.
(yes my dress is flame retardant. Dress is from Evie's Closet, her latest release and the hair is from House Of Munster.)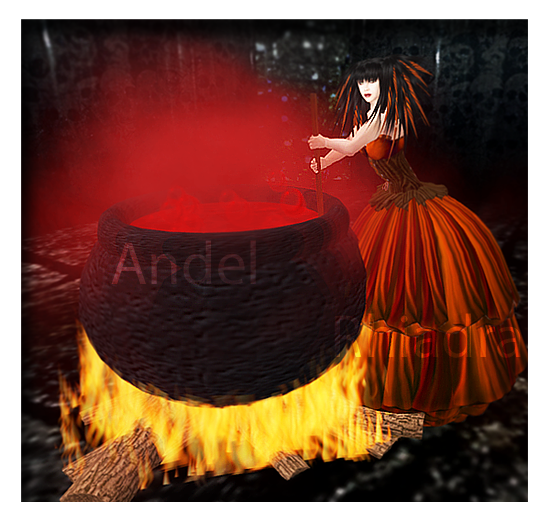 And something extra! This adorable little Wicked Witch bunny can be found at
Sanu
in the Lucky Chair! Also, the hair I have on is one of her latest releases.

(Shirt is from slx:
here.
Skin:
Laqorki
)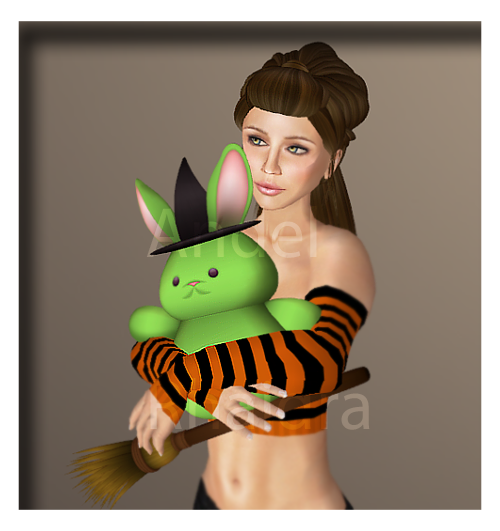 Halloween Items:
FD Decor
Witch Bunny:
Sanu
Skin:
Laqroki
Dress:
Evie's Closet
Table:
-MHFA-