Ok! It's FINALLY done! This post took me forever but I really liked doing it. I'm sooo sorry it took so long to get out but RL happened with some un-expected visitors and such. Anywho, this post is entirely on a store called "Accessories by Eolande", Eolande Elvehjem has some fantastic things out in her store, so thanks to a friend of mine, Fallacy DeCuir, at FD Decor, I decided to do this feature. Now, I've known about the store for a long time and have always admired the work Eolande does and the great care she takes to do these pieces. I picked a few things that I really liked, to show you guys! (more details on items under pics)
First up is a set called Peacock, the set includes all that is shown below. You can buy the pieces separately or in the fat-pack! The jewels, and purse change colour by clicking them and choosing from the drop down menu. -note: you can get this set in her special edition "Aurora Borealis" metal colour from the Rewards system which I will explain at the end of the blog-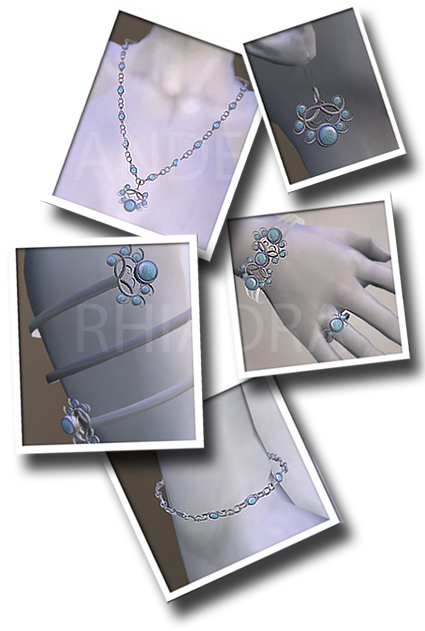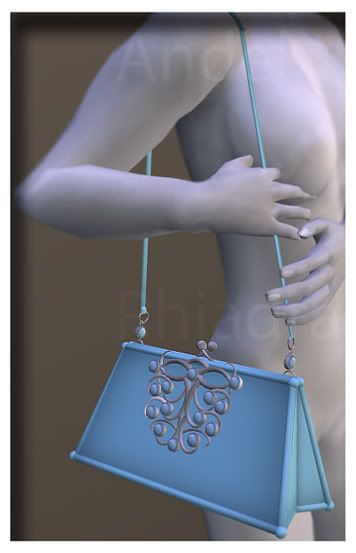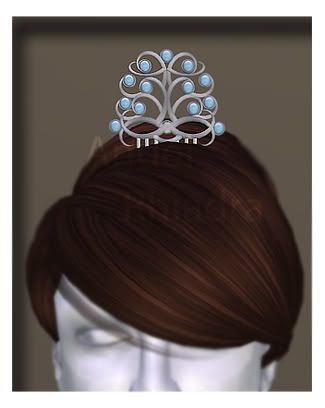 Peacock Hair Comb.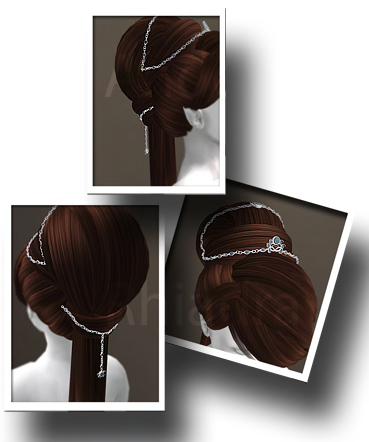 This particular piece is one you can purchase to go with this particular hair style! The piece is called Peacock Headdress for the hair style called "Sofia" from ETD. I adore this set. -note: not part of the Rewards System-
Up next we have one called "Cascade", the set includes what is shown below, and again, can be bought separately or in a pack. As well as gem colour change!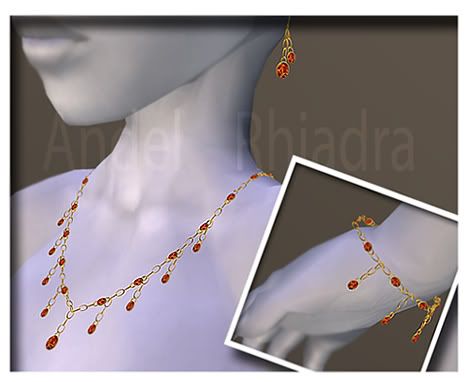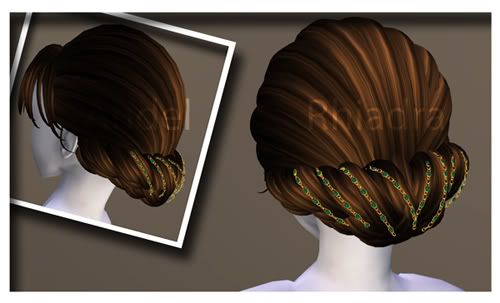 This particular hair piece is part of the Cascade family for the Calla hairstyle called "Ash" which you will also find in the store next to the piece. It is already made to fit the hair straight out of the vendor! Perfect for any evening out or an enchanted evening with that special someone! Can it get any better?!
Now, this next piece, called Jeweled Ornament, does not have the gem change option but you don't need it! It's beautiful just how it is! I love this piece, reminds me of a warm Arabian evening. These you can get from the Rewards System in the store which I will explain at the end of the blog. There is also an Aurora Borealis version available (not shown).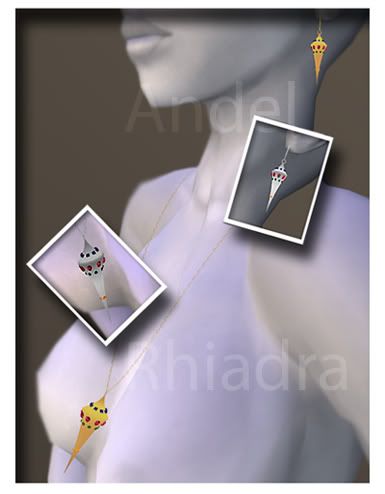 I love love love this one! I'm a sucker for anything that reminds me of Christmas. Although this set is called "Elvehjem Star", it reminds me of snow flakes! I love it! The set you can again buy separately or in a pack and it comes in several metal mediums as well as gem colour change options. I've been using this set with my elven avatar. It's absolutely beautiful!
Hair flowers!!! I love Hibiscus flowers, and since I wear a lot of simwear and vintage swimwear these go perfectly with my style! The colours I have shown are not all of the colours available and each colour comes with a large version of the flower and a smaller version of the slower
I love random vendors, it's like Christmas presents to yourself!!! How it works is you pay 50L and you get a random earring set! These are the three I won. Left to right:Peridot , Opal, Garnet. I fell in love with the Opal set, my real life birthstone is Opal and I have never seen such a perfectly done Opal texture in SL until now!
-note: On the side of the store there are more random vendors with everything from Legwarmers to Sushi rolls for your mouth!-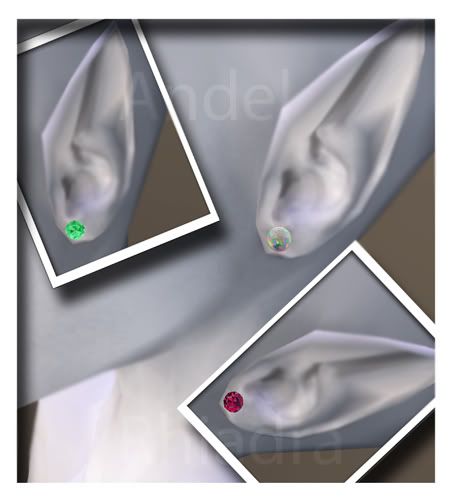 Summer shoes!!!! I love sandals, I'm such a sucker for them. I've been looking all over the grid of some interesting sandals for the summer and I found 'em! You can find these Cabochon sandals in store for purchase or you can get other versions of the White pair (pictured bottom right) in the Rewards system! Again, they both have the gem colour change options!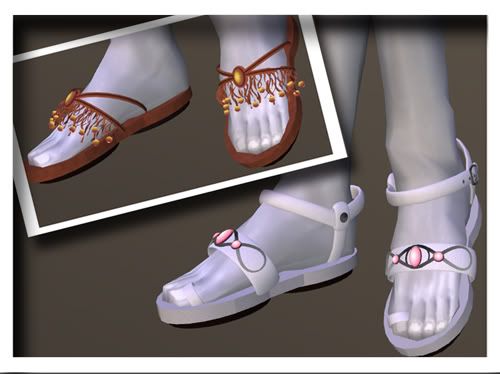 These are only a few items from the store, there are soo many more things for you to discover! So what are you waiting for?
Rewards System: How it works is you get the hud (oL) from the store entrance on the left as you walk in. As you purchase things from in the store (while wearing your hud) it will add up points that you can use to spend on the special Reward System items.
Credits: